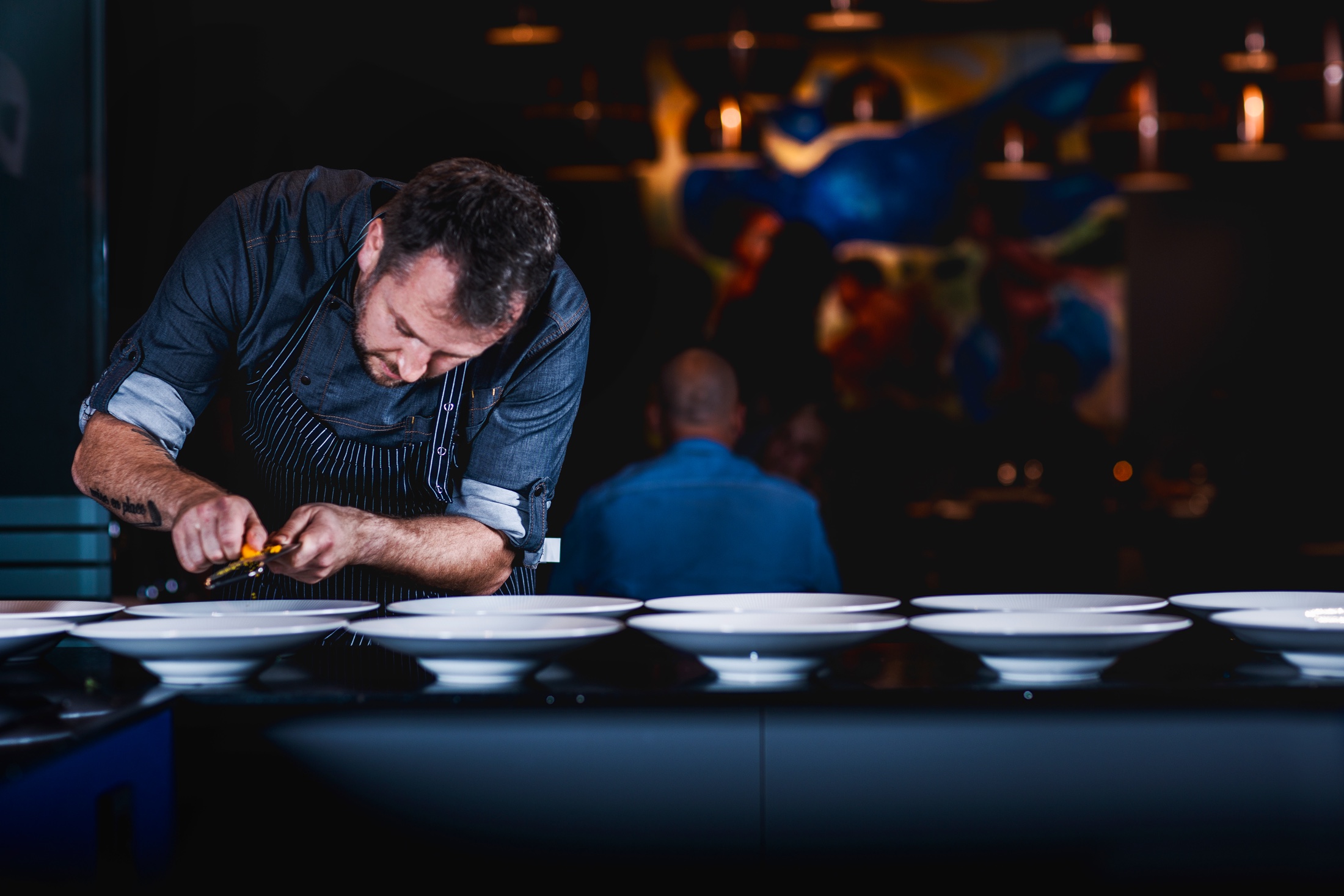 A Team Dedicated to Your Dining Experience
At Village Kitchen, we take just as much pride in our hand-selected staff as we
do our décor and our food. We do everything we can to ensure your complete
dining experience exceeds your expectations. That requires the best people
delivering the best service and the very best experience for you – our guest.
Tanner, Marino
Executive Chef
As Executive Chef, Marino will be responsible for overseeing each dining component at Hotel Hartness—including Village Kitchen. Marino lived in the south for most of his life and grew up in an Italian family where the tradition of coming together over a homecooked meal was constant. After finding himself gravitating towards the kitchen in his teens, Marino enrolled in culinary school before moving to Greenville, SC where he began his career at Devereaux's. Chef Marino comes to us from the Westin Chattanooga where he served as Executive Chef. When asked what excites him most about kicking off with Village Kitchen, Chef Tanner responded "Being able to offer something really unique to Greenville and the Hartness Community. Also just getting the first of many concepts open on the property and setting the standard moving forward."
 
Favorite item on the menu: Cauliflower Po' Boy
Kate Moore
Restaurant Manager
Another native of Greenville, Kate Moore brings more than 14 years of industry experience to her role as Manager for Village Kitchen. From managing Starbucks to being a Head Chef and Innkeeper at The Best & Breakfast on Tiffany Hill in Mills, River, North Carolina, Kate is able to shift focus from operations to guest experience and back again seamlessly with ease. Outside of Village Kitchen, you can find Kate exploring new places with her husband, cherry picking the exceptional to bring back to the team at Village Kitchen.
 
Favorite item on the menu: Pig & Fig Flatbread
Jonathan Brashier
General Manager
A Greenville native with more than 25 years of hotel management and operations experience, Brashier is an award-winning hotelier recognized for his invaluable expertise, leadership and ingenuity. In his role as general manager, Brashier is responsible for day-to-day operations of the restaurant and hotel, as well as the development of guest experiences at both establishments. When asked what excites him most about Village Kitchen, "Honestly, the opportunity to be involved in a special place where Hartness Residents and the Eastside community can come together and enjoy a delicious meal and wind down from the day with a great beverage." Beyond overseeing all things Hotel Hartness and Village Kitchen, Jonathan enjoys photography, traveling, spending time with friends and family and last but certainly not least—any and all things Dolly Parton.
 
Favorite item on the menu: Tied for 1st! Chicken & Waffles + Butcher's Block Flatbread